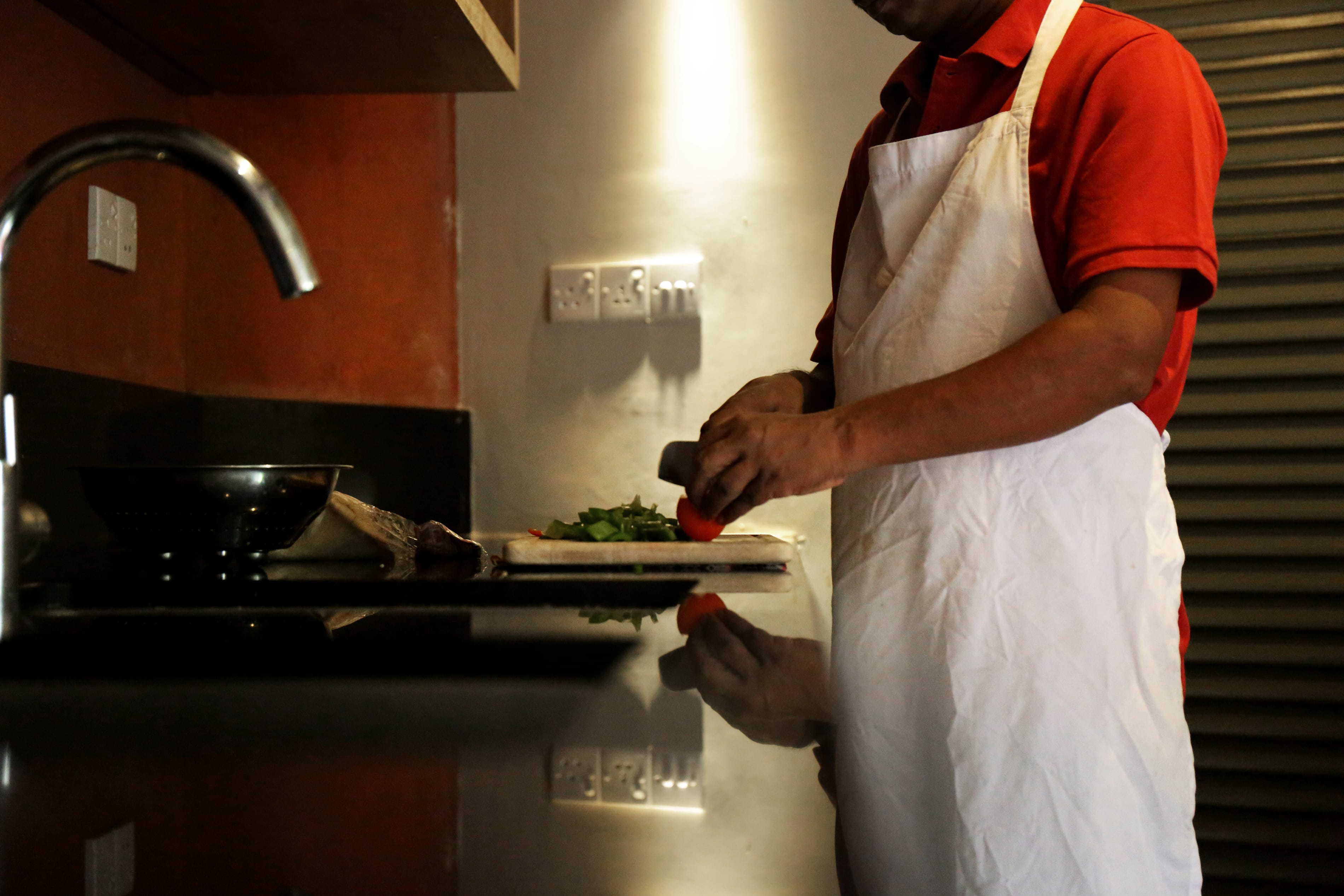 Professionally equipped as a "chef's kitchen".
Professional Kitchen
A fully-stocked professional kitchen & your private chef.
The kitchen is home to our full time cook and team with more than 30 years' experience in Sri Lankan and international dishes.
The service we offer is Full Board and our staff will head to the fresh markets daily to select the ingredients for the day. Do please accompany them if you wish to experience these bustling markets to see the variety of fruits, vegetables and sea food available. You may also join our cook for a cooking session,  and learn about the Sri Lankan cuisine, its herbs, spices, curries, and coconut pressing.
Whilst this can be fun it is by no means necessary and if you wish to just sit back, relax and enjoy your meals our Chef will create delicious international and SL dishes. See details here. 
.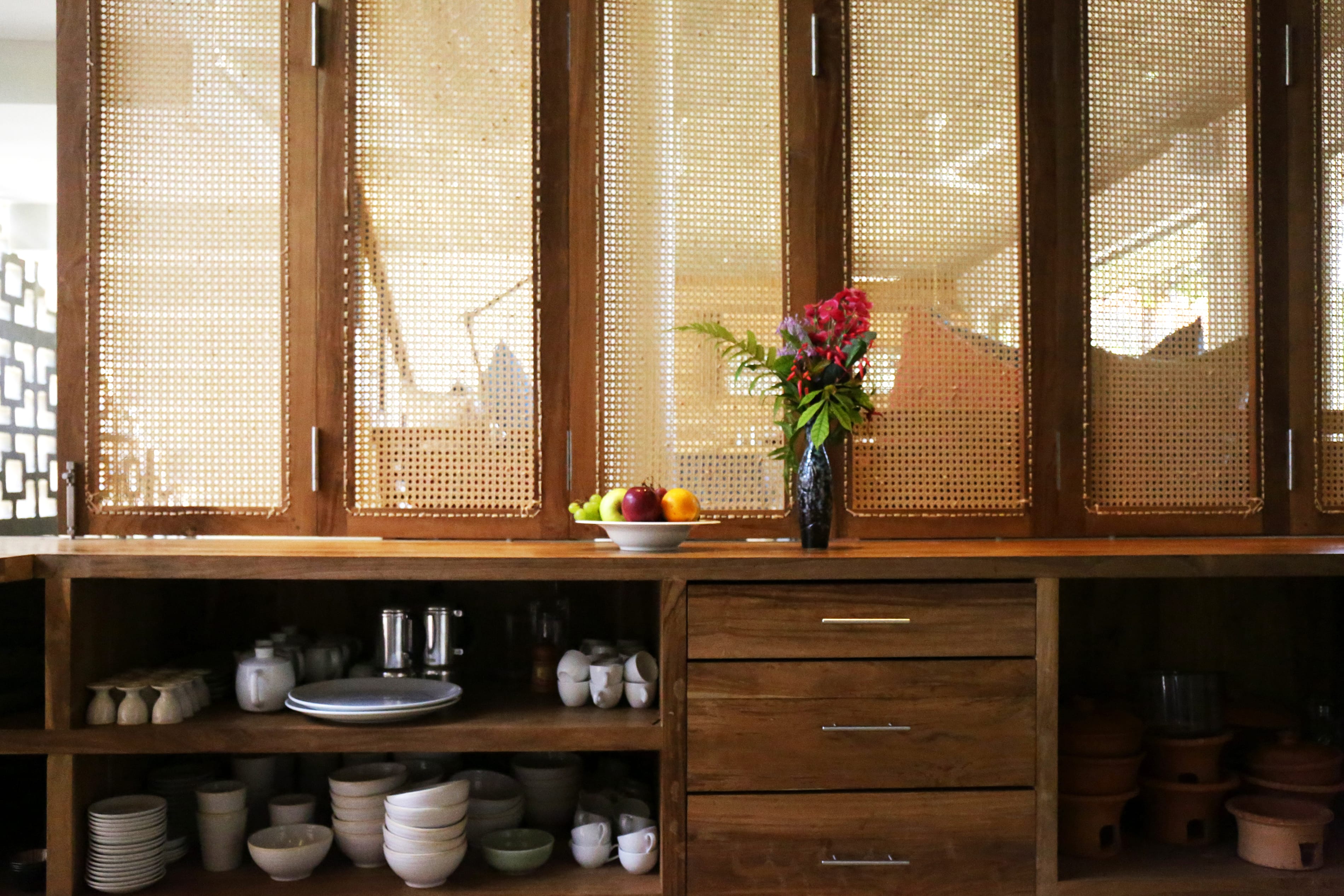 .
.
A stunning, foldable rattan screen separates the kitchen from the main living area. Here you'll find a beautiful teak breakfast counter with barstools facing the open air screen — ideal for your morning coffee, snack, or for feeding a baby.