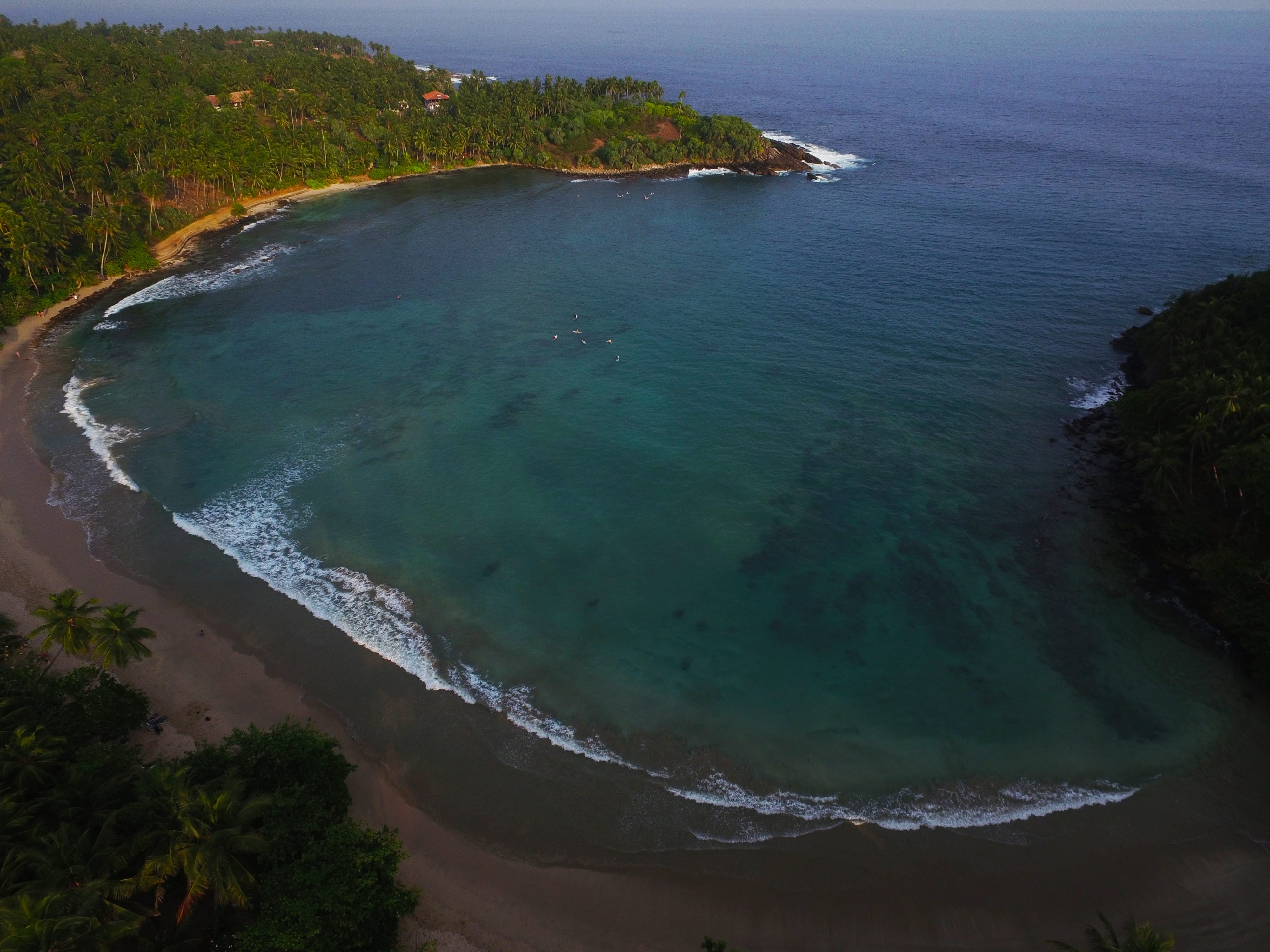 Year-round, Sri Lanka is a surf wonderland.
Surfing in Sri Lanka
From gentle beach breaks to challenging reefs, Sri Lanka is a surfer's paradise.
Sri Lanka is gaining popularity worldwide, not only for its waves but also for the pristine and beautiful beaches that surround it. Once the season ends on the Southern Coast, the season begins along the East Coast. Located to the south of India in the Indian Ocean, it gets the same swells as the Indonesian islands.
One of the attractions of surfing the Southern Coast of Sri Lanka is the variety of breaks, most of which are within a 10 to 30 minute drive from Talalla House. Suitable for beginners, longboarders, and intermediate surfers and with enough A-frames and shallow reefs to keep experts happy too.
Seasons
The official surf season on the South Coast is from the end of October to early April. This is also the dry season, with offshore winds making clean waves. From June onward, the season shifts up the Southeast Coast toward Arugam Bay, which by then becomes extremely crowded. But here is the secret: Around Talalla, April to October is actually the time of year that brings the most consistent swells; it is the onshore winds that can be a problem during this time, so get out in the morning for the best chance of catching offshore winds.
At Talalla House we facilitate surfboard rental, surf instructors and transportation for our staying guests.
The perfect location at the beach and close to surfing and yoga makes it perfect!
– Big Norwegian Family
Send us any questions you may have in the form below and we'll get back to you promptly.