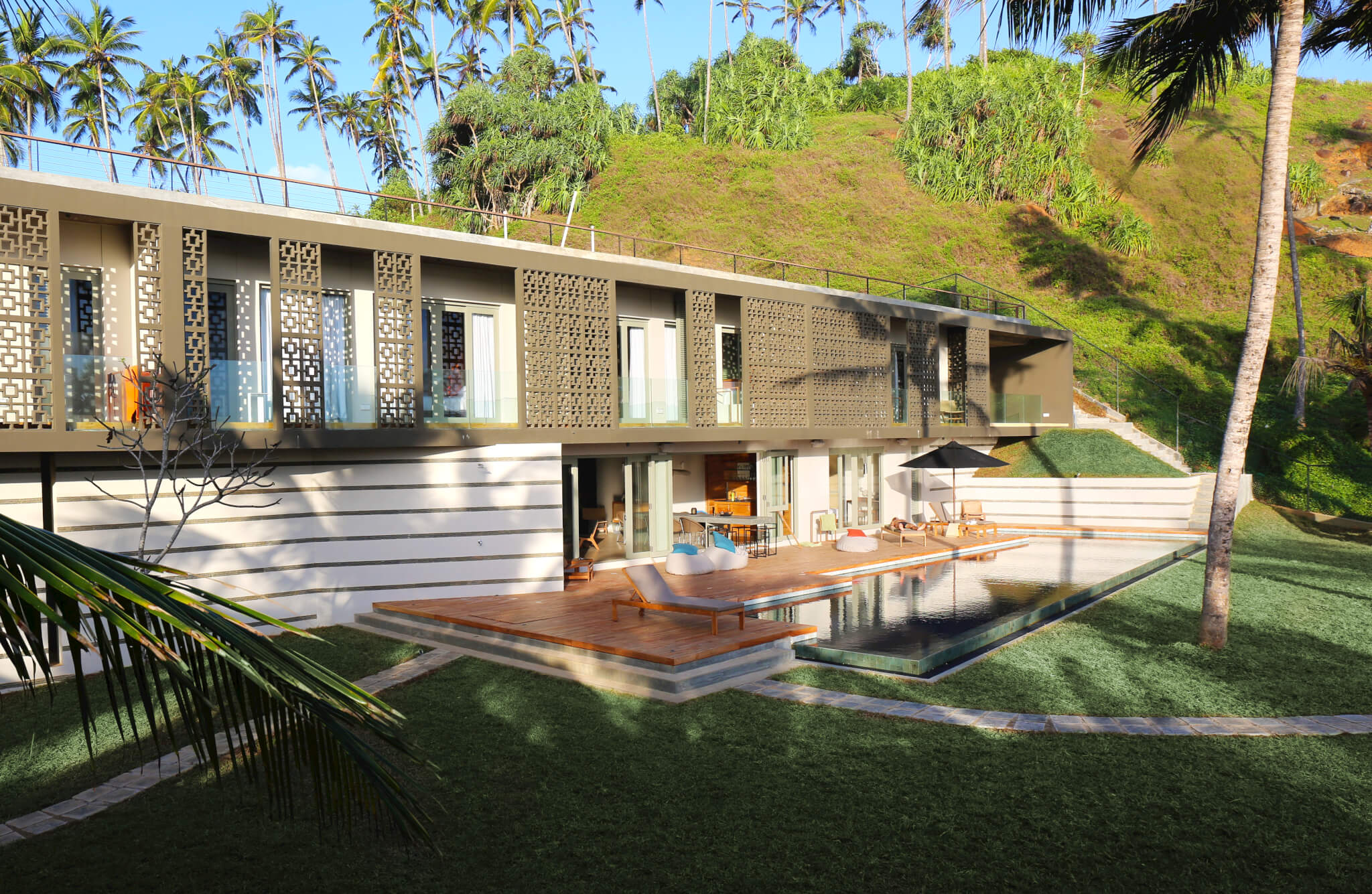 Your home in the tropics.
The Talalla House Holiday Experience
Bring family and friends together for an unforgettable stay at Talalla House – the exclusive guesthouse, with a home at its heart.
Talalla House is tucked into a hill with breathtaking views of the Indian Ocean and direct access to a wide, golden beach. The fully-staffed, private villa has seven double bedrooms, with ensuite bathrooms, ocean views, and private balconies on Sri Lanka's most beautiful beach. We call it barefoot luxury, and it's all yours.
An experienced team of five English speaking staff is at your service. Enjoy the private pool, lounge, kitchen, yoga studio, and rooftop garden with magnificent views of the Indian Ocean. Designed by Shanghai's premiere architecture firm A00 and suitable for groups of up to 14 people, with extra beds available for bigger groups, Talalla House is the perfect home-away-from-home for your holiday with family or friends.