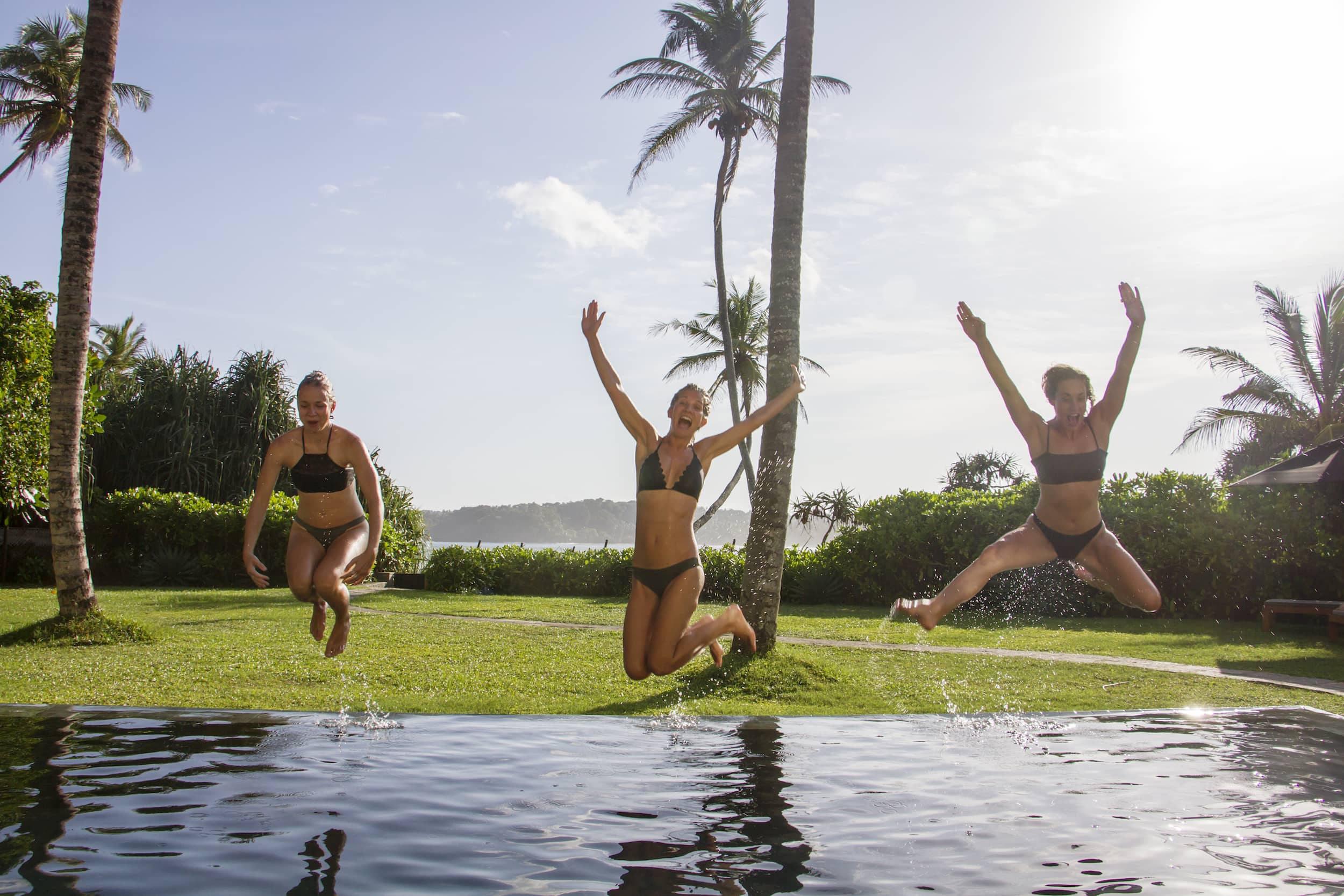 Infinity Pool & Deck Lounge
The swimming pool is warm, deep and sparklingly clean and you will find yourself in there at all times of the day.
– George with family, UK.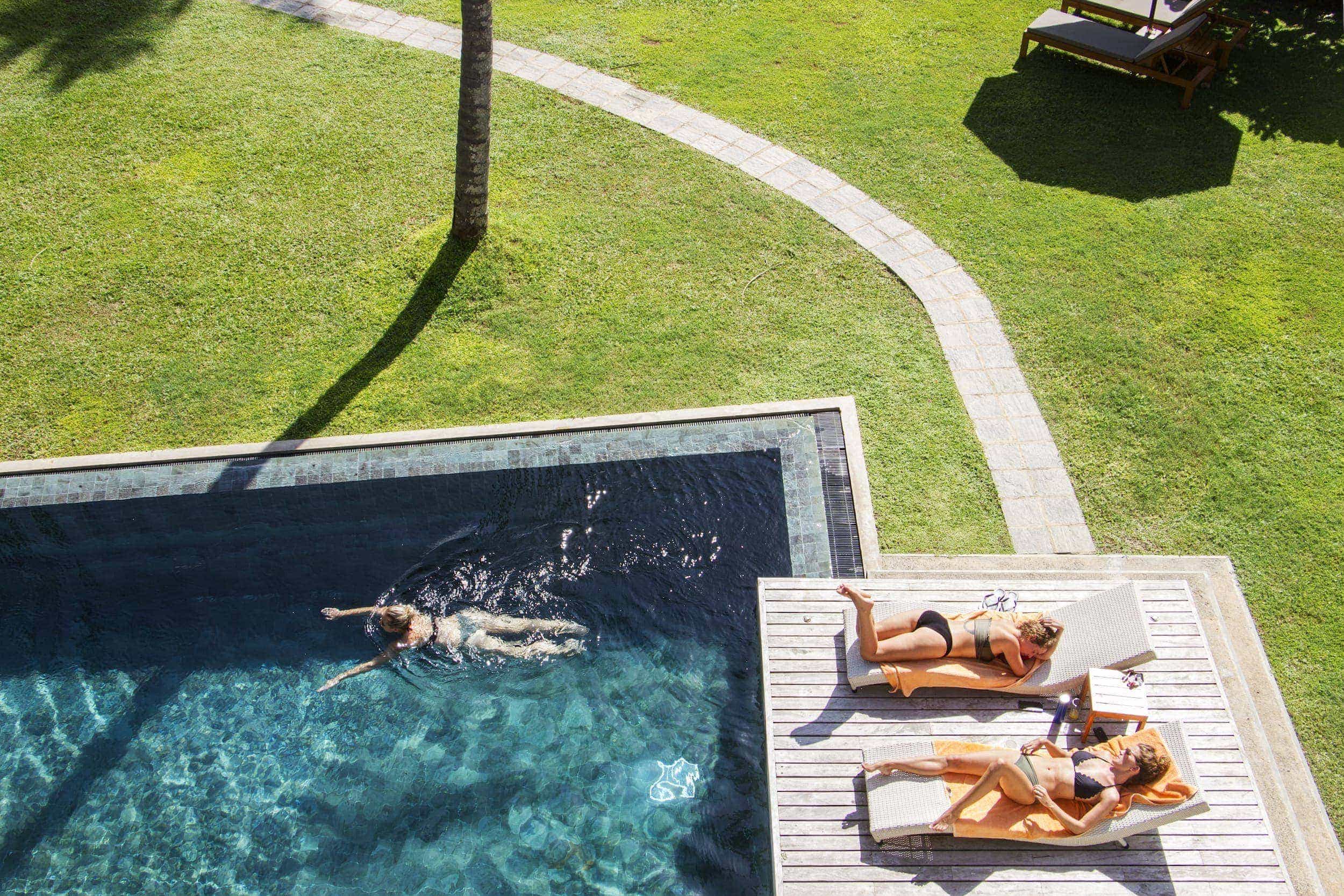 The pool is framed by gorgeous greenery and a fragrant smells of the tropical garden. Below your feet, the turquoise Bali tiles will light up your path. The shallow, 30 cm pool section is ideal if you have young children and it doubles as the best beer-pool on the island. We have 4 outdoor speakers and an outdoor shower on the pooldeck .
Stunning 20m infinity pool with a shallow kiddie section.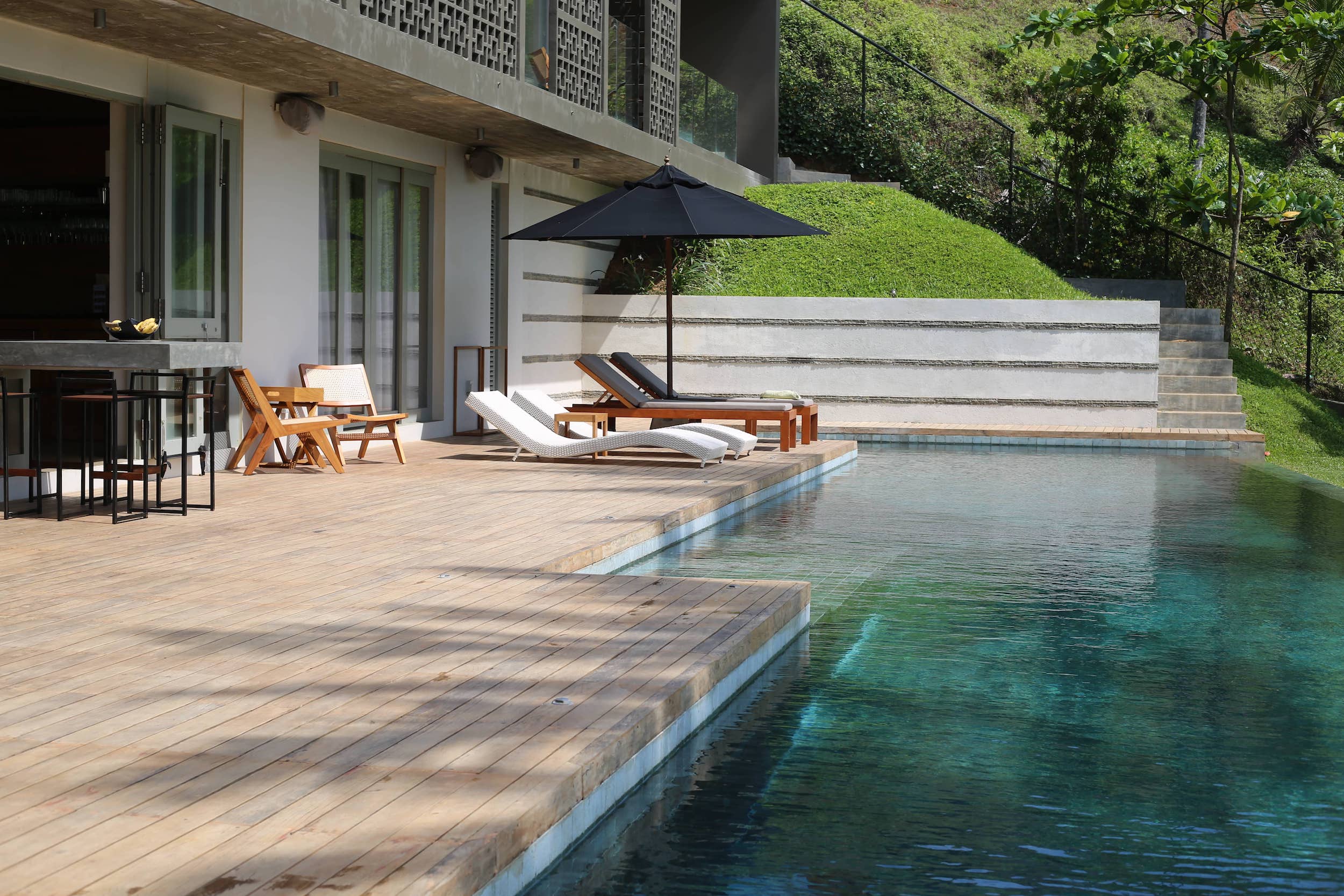 Custom made umbrella-shaded loungers will keep you out of the midday sun, and the outdoor shower is right next to you on the pool-deck. When you need to move out of the heat, the massive sofas under the cooling fans inside are the place to be. The sofa area overlooks the pool and deck, so you won't miss a thing.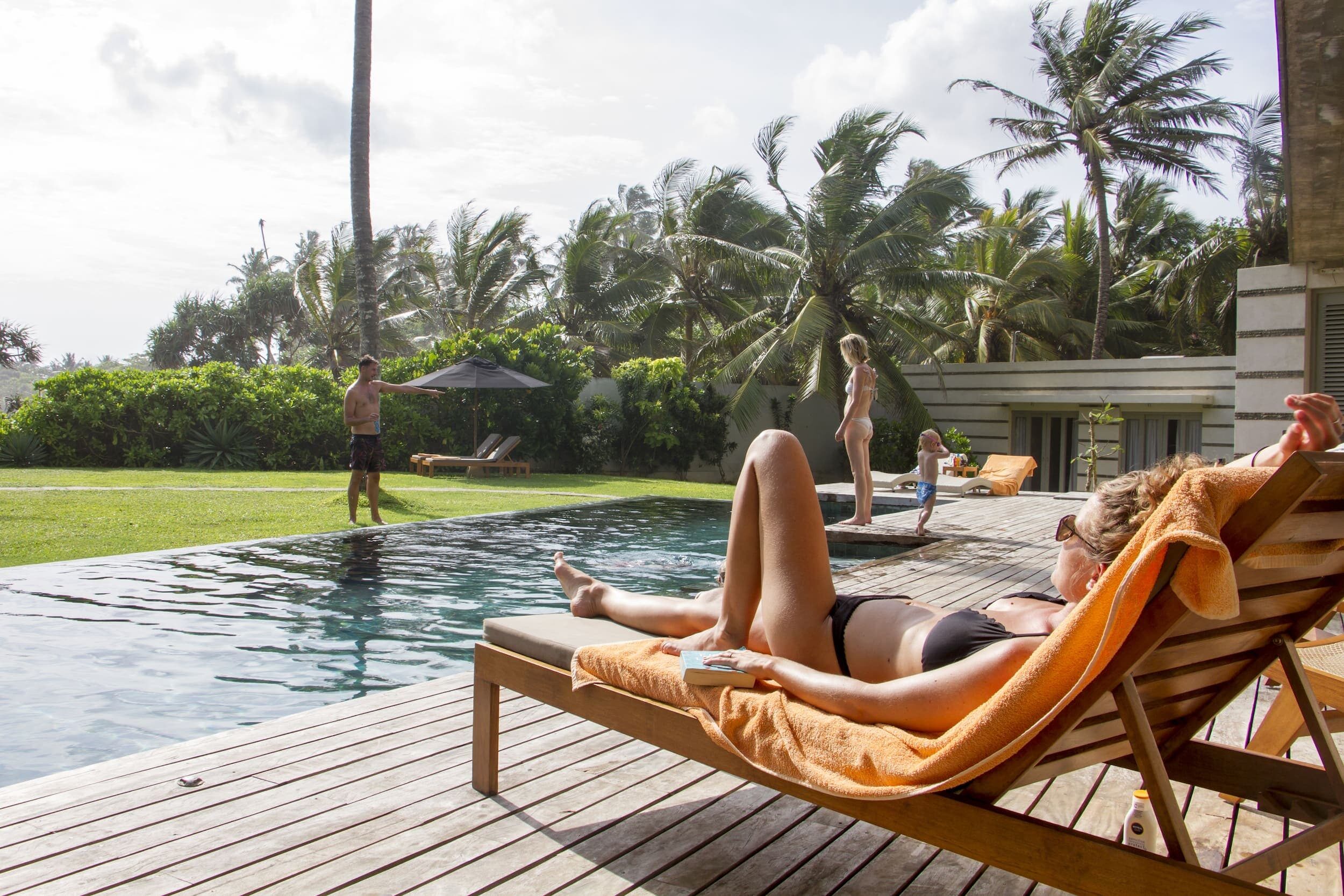 If you are not the pool, you will probably find yourself in a sunlounger.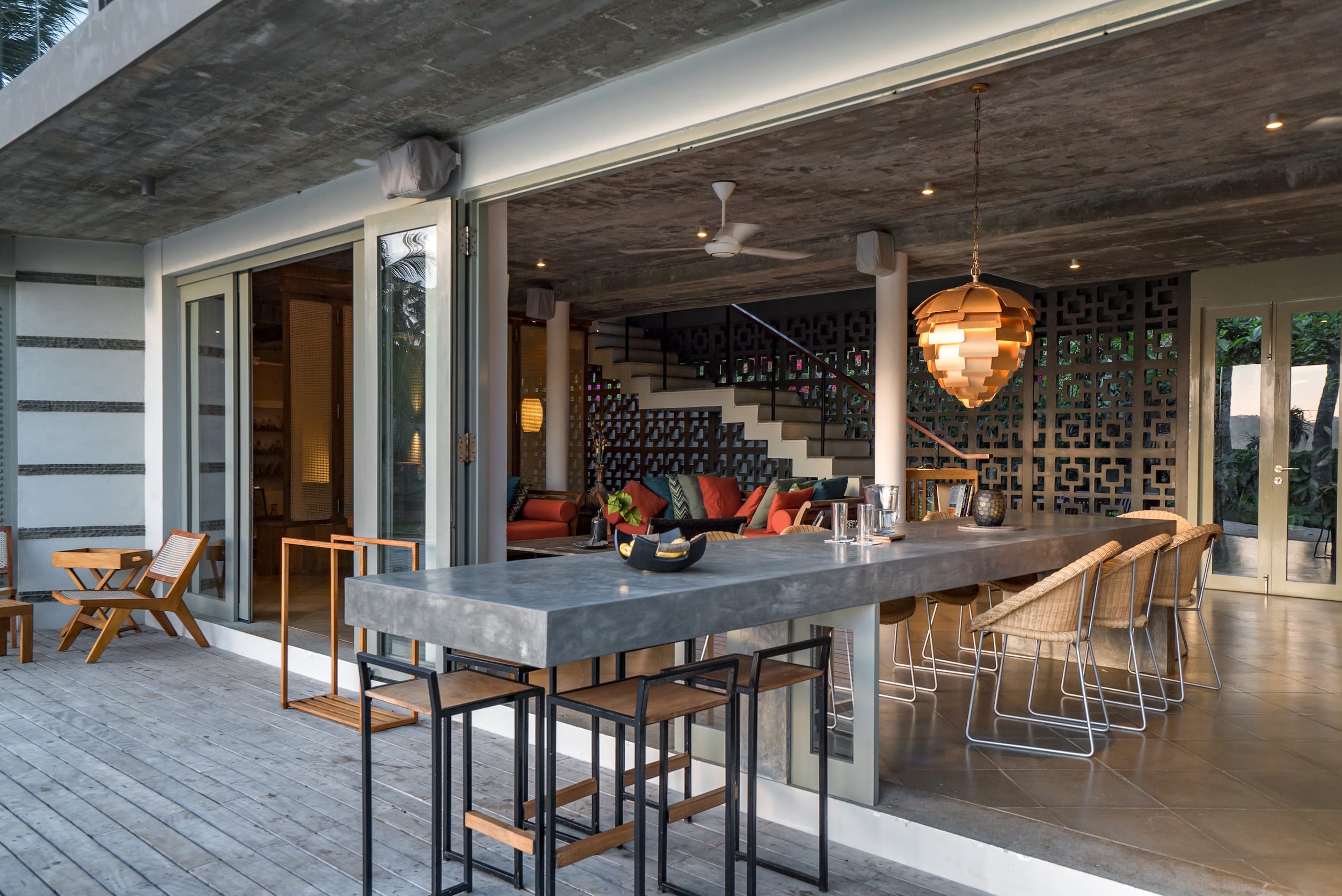 The pool deck extends the entire length of the house and it's a hub of activity. The exquisitely designed five meter table offers a unique space to lounge, for lazy lunches or star-lit barbecues with friends and family.
I loved the food and the pool. This place is lovely, I wish I could stay forever.
– Emma, 6 Years.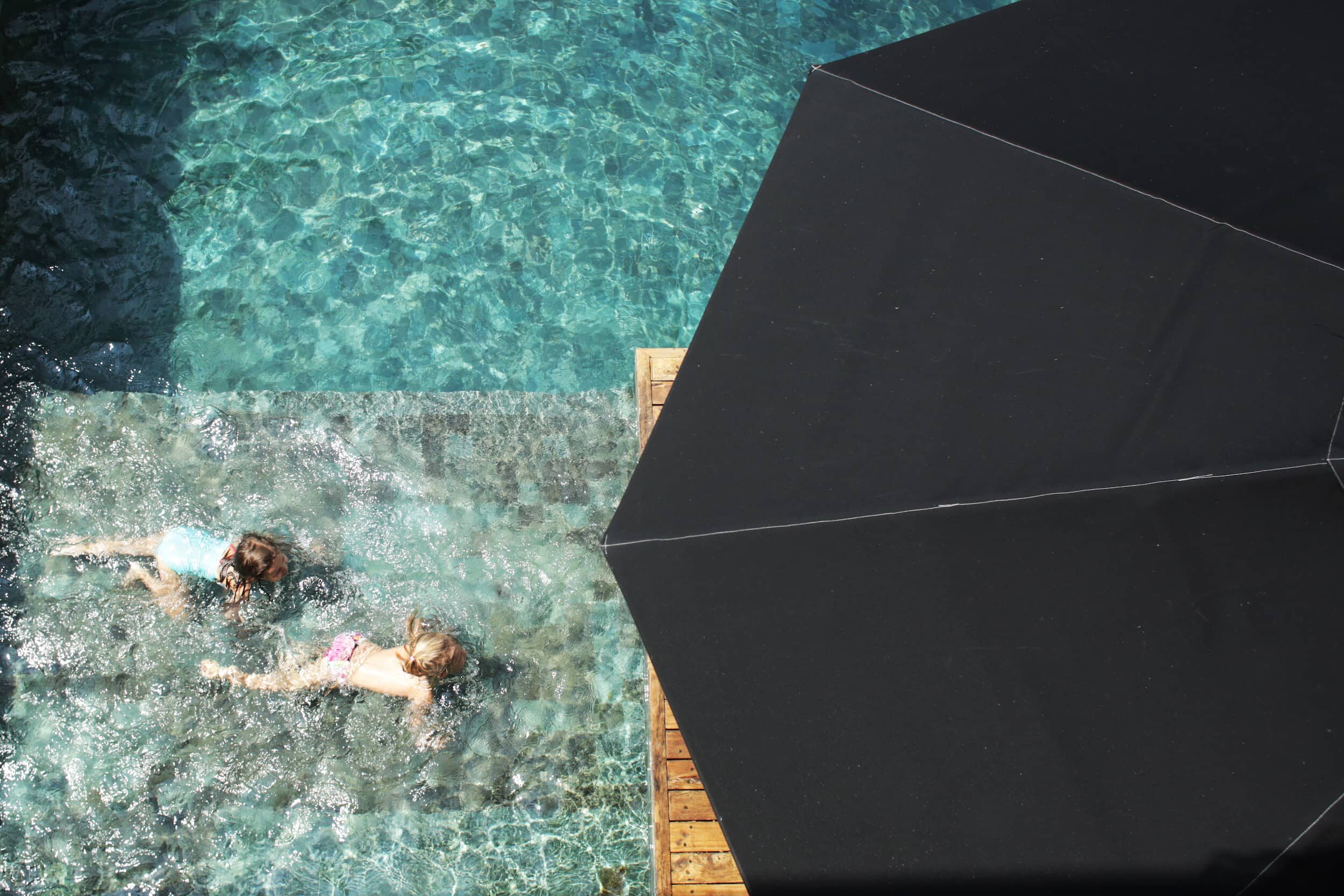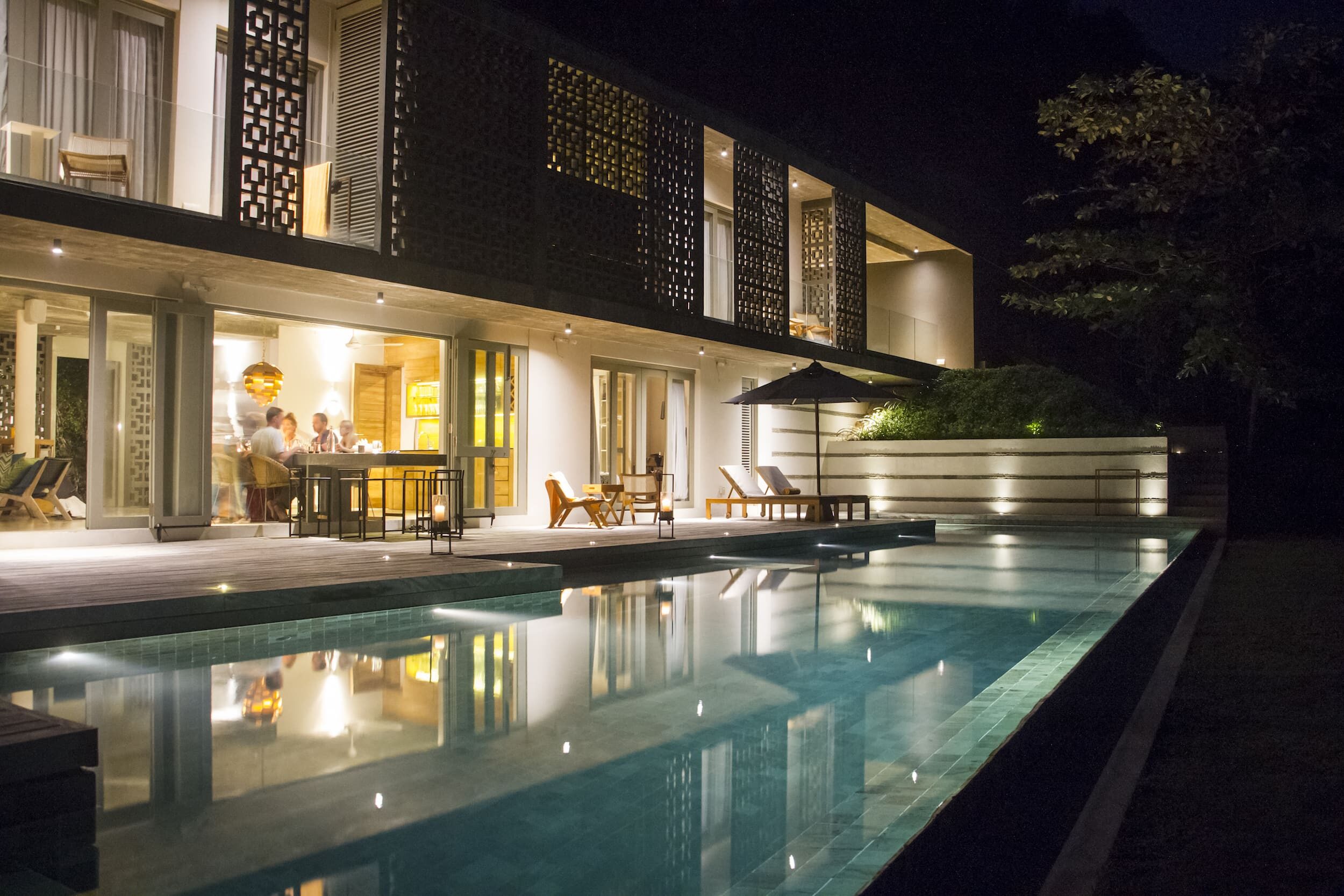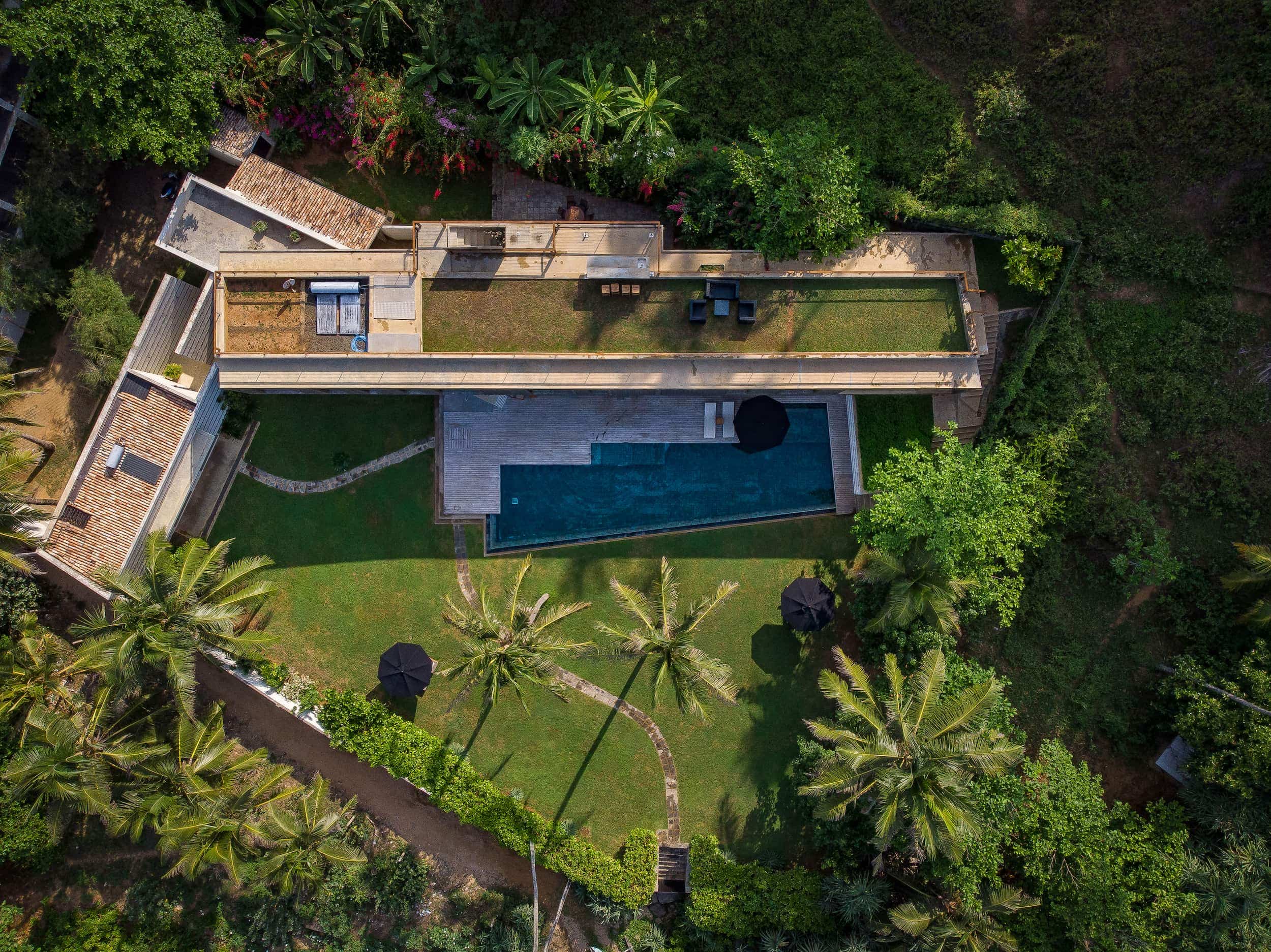 In the morning, the pool-deck is in the shade and a refreshing sea breeze is keeping the area cool. It's an ideal spot for breakfast and for those of you who like to do Yoga in the early hours, it doesn't get much better than this.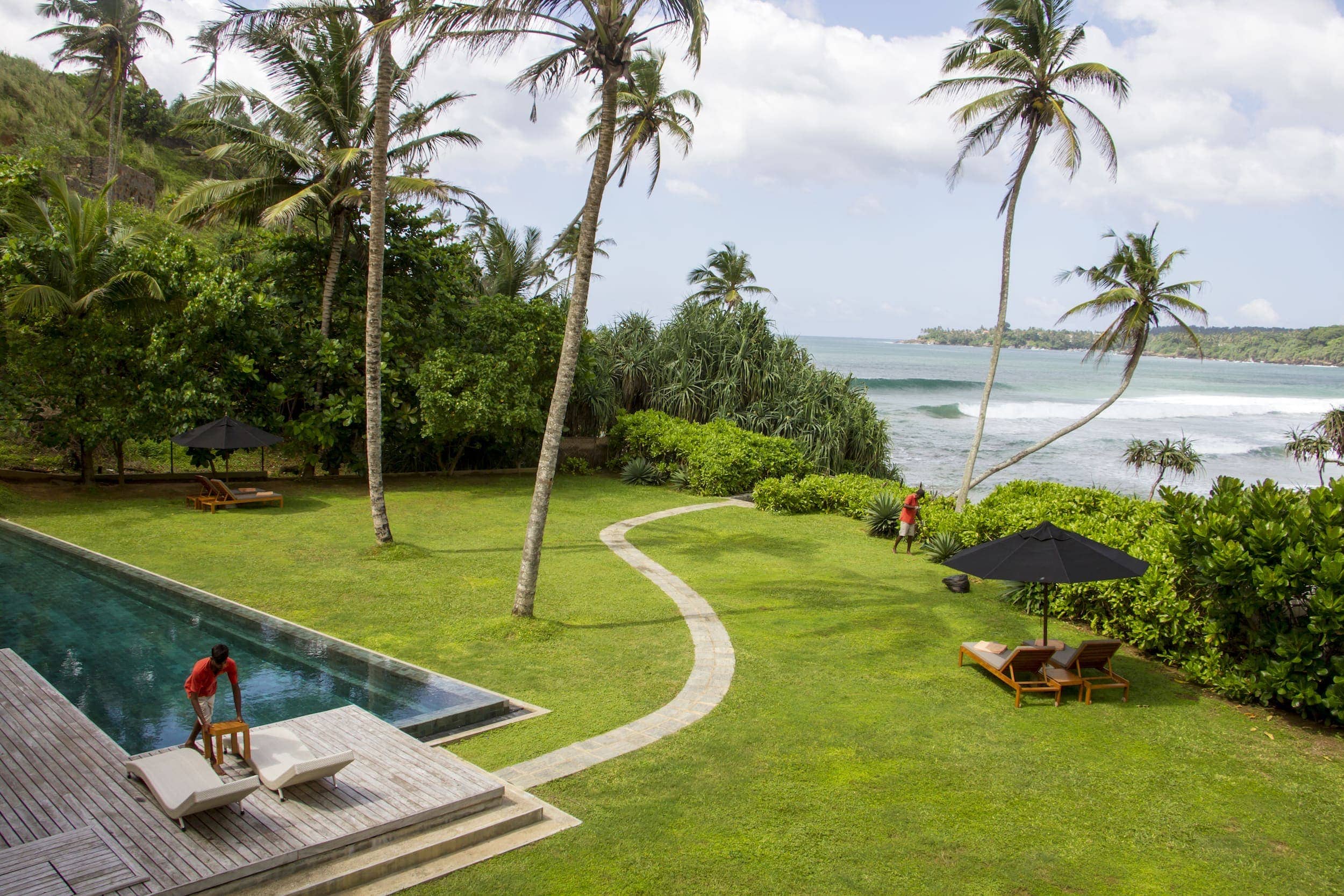 Sun loungers, with umbrellas, are scattered around the lawn, so there's always shade to be found and. Talalla Beach starts where the garden ends, with magnificent waves breaking just in front of the house.