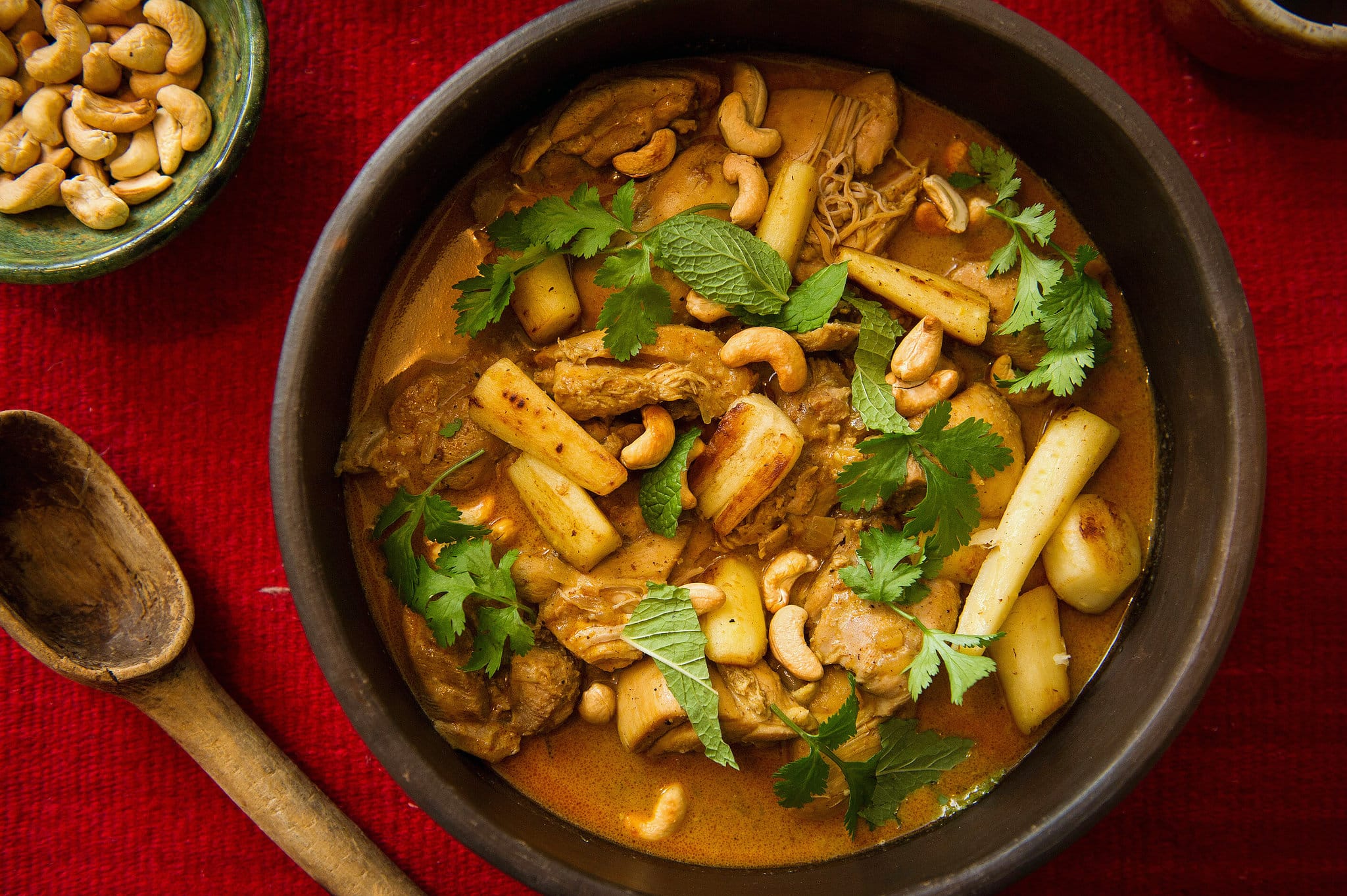 Fresh, authentic, healthy.
Sri Lankan Food & Cuisine 
Let our cook show you the great diversity of Sri Lankan cuisine.
The Talalla House cook is on hand to prepare your daily breakfast, lunch, and dinner. For breakfast, select from a Sri Lankan or European spread. Lunch includes light bites, soups, salads, and sandwiches. For dinner, indulge in a sensational Sri Lankan rice and curry banquet or Western dishes that you'll remember long after your stay.

The cook will accommodate any special dietary requirements or specific requests and can provide cooking classes for guests interested in learning the secrets of Sri Lankan cuisine. Talalla House's beach location means fresh fish and seafood is abundant, and our cook is an expert at whipping up refreshing, healthy juices and shakes from the fresh tropical fruit.
Sri Lanka's curries and dishes date back thousands of years.
A Feast of Serendipity, Episode 1.

Meet the true living legend of the Sri Lankan kitchen, Dr. Publis Silva from the illustrious Mt. Lavinia Hotel, and see how he makes Fish Ambul Thiyal, a dish unique to the island's southern coast. It's a slightly sour fish curry, mixed by hand and cooked inside a clay pot.
We visit the Dutch Burgher Union and have their signature dish, the Lamprais, prepared with samba rice cooked in stock, eggplant, malay prawn paste and a beef cutlet. It is a savory delight, wrapped inside a banana leaf. Kottu Rotti is a popular street food in Sri Lankan, made from chopped rotti (lavash bread) that comes together with beef, fish, chicken and lamb and a mixture of veggies and eggs.
Finally we visit Upali's, and try their Jaffna Fish Head Curry. Made with pandan leaves, curry leaves, garlic, ginger and chillies over a hot pan, then blend with a bit of coconut milk to create a rich, aromatic paste.

A Feast of Serendipity, Episode 2.

We visit to the Horathapola Estate, a fine villa north of Colombo. The villa chef takes us on a tour of the grounds. On the menu tonight, a rich and hearty Black Pork Curry and Jackfruit Curry. Then we make our way to the paddy fields along the island's southern coast, where we do Mackerel Fritter. We then move on to Colombo to The Ministry Of Crab where Chef Darshan, a luminary of Sri Lankan cuisine, is preparing the restaurant's namesake dish, Black Pepper Crab. Very little frills in this recipe, but the product is truly an explosion of taste. In a village on the west coast we encounter another mainstay in the Sri Lankan cookbook, the Kiri Baath. A rice pudding made in homes all across the island. We visit the Foundation Of Goodness, a NGO helping develop local communities, to learn how to make String Hoppers. Our last meal of the journey is Egg Hoppers. Egg hoppers are perfect for wrapping around your assortment of curries and sambols.