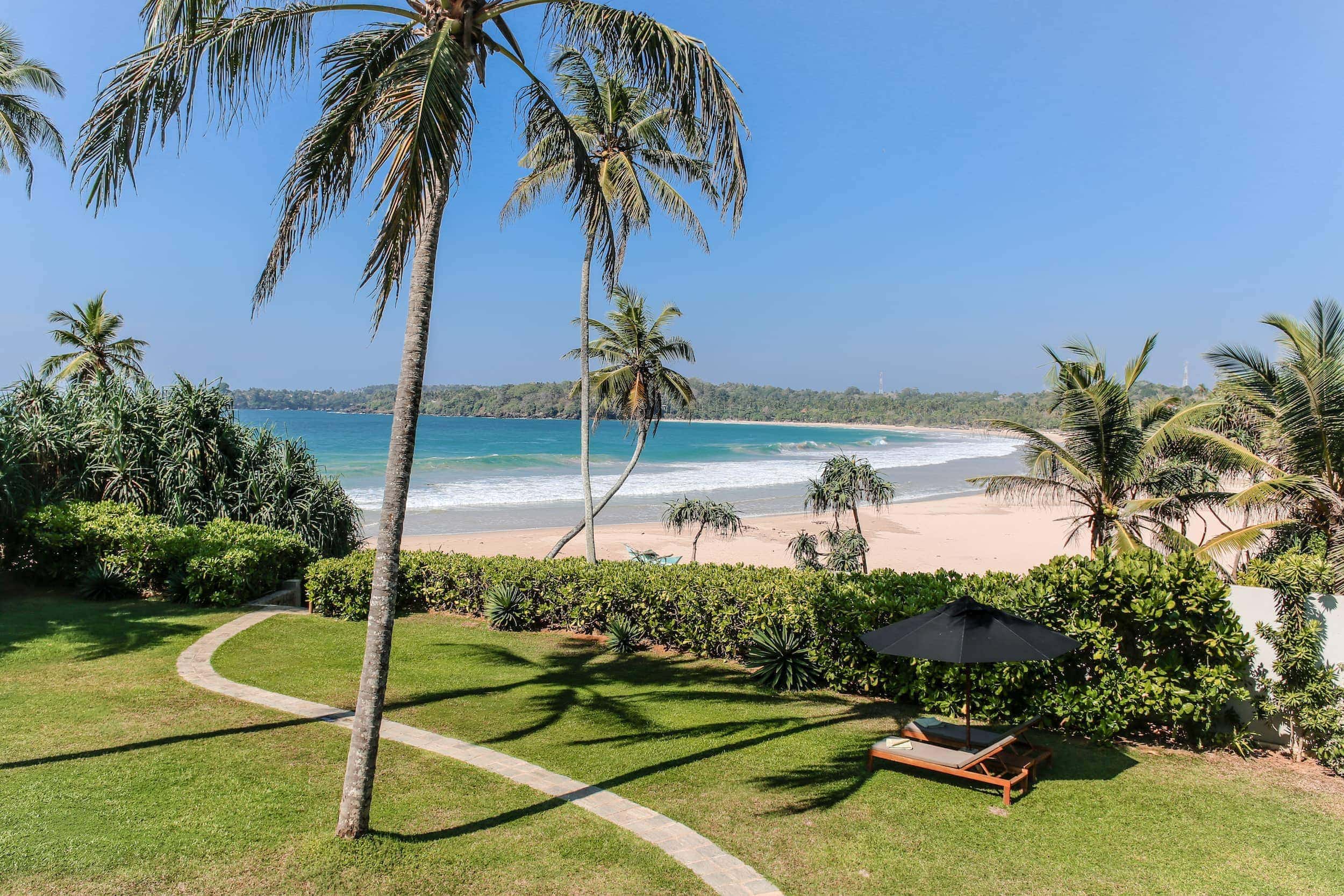 The Last Untouched Paradise.
Talalla Beach
The wow factor of Talalla House is the spectacular location overlooking one of the most stunning natural beaches in Sri Lanka with access a few steps through the garden gate
– Family Reunion, 8 guests.
The Highlight of Talalla
Imagine a place where time holds its breath and the hustle and bustle of modern life seems eons away. When arriving at Talalla, all eyes are drawn to its highlight – the golden sandy beach, lined with swaying coconut palms and huge banyan trees, where whales cruise the clear turquoise waters just a few miles offshore. In the early morning hours you will see fishermen landing their outrigger canoes on the beach and offloading their catch, as their ancestors did before them.
"Talalla is one of those near-pristine beaches that really do define the tropical-beach postcard cliches." – Lonely Planet, Sri Lanka, 2012.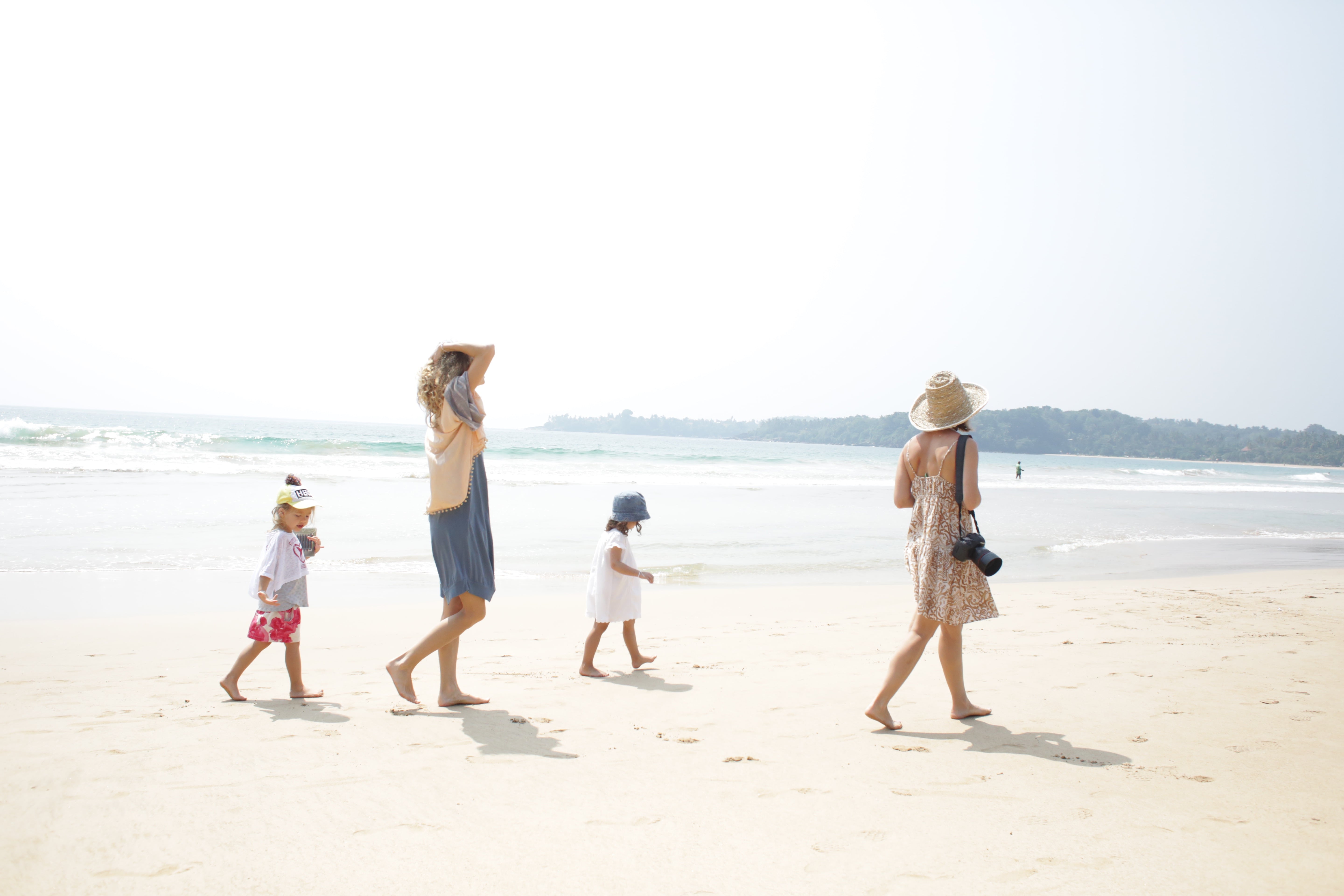 Talalla Beach Walk
How about a walk? Talalla House is tucked into the hill at the far end of the beach. Walking to the other end of the beach takes approximately 20 minutes and on your way you pass two cozy restaurants built on top of outrigger canoes; the first serves fabulous seafood and Sri Lankan curries. You then pass a small lagoon, where you'll see white egret and many other birds, as well as the traditional fishing boats lined up with their nets laid out to dry, ready for another trip. At the end of the beach you'll find the only beach bar and a couple of local guesthouses. This is the lively end of Talalla Beach.
Talalla "Beach Seining"  
Talalla Beach is one kilometre of golden sand, and it's spectacular. But in early morning hours, the setting changes as fishermen land their outrigger canoes and start offloading their catch, the same way their fathers, grandfathers, and great grandfathers did before them. The most spectacular sight is a fishing technique known as "Beach Seining". Local fishermen spread a net across the bay via a little canoe. After the net has been cast, the boat circles back and the fisherman work together in two groups, pulling in the giant net, hoping for the big catch: a net full of sardine-like fishes. Watch the show in Talalla, or even  partake in the pulling of the nets. The fishermen actively encourage tourists to "give a hand."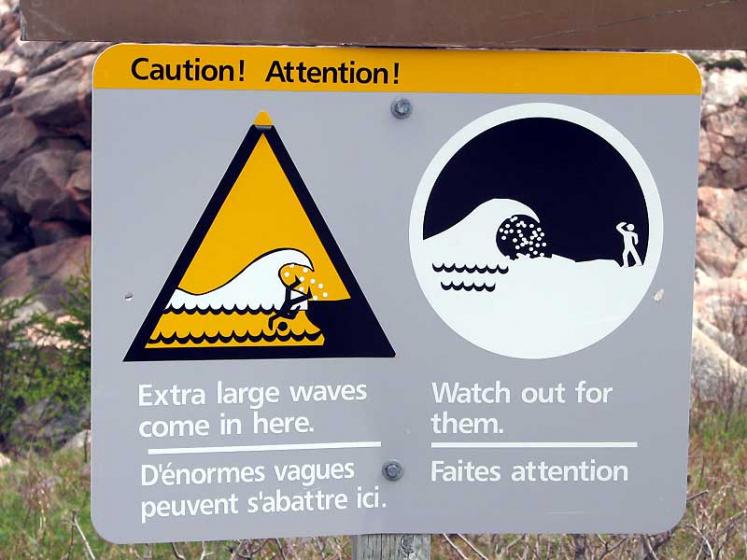 Swimming
In the season (December to March), Talalla Beach is mostly calm and swimmable. But depending on the weather, swimming in Sri Lanka can be hazardous. Always check with house staff before venturing into the water. Conditions vary considerably even within a few hundred meters. Keep a close eye, or even better, a hand, on your kids when they are in the water. It is recommended that not confident swimmers use the pool