Sunsets, starry nights, and nature unbound.
Rooftop Garden Lounge
….Oh and let's not forget the incredible roof top garden and chill spot. Grab a drink and watch the sunset from there, it will leave you speechless.
– Michael & Friends.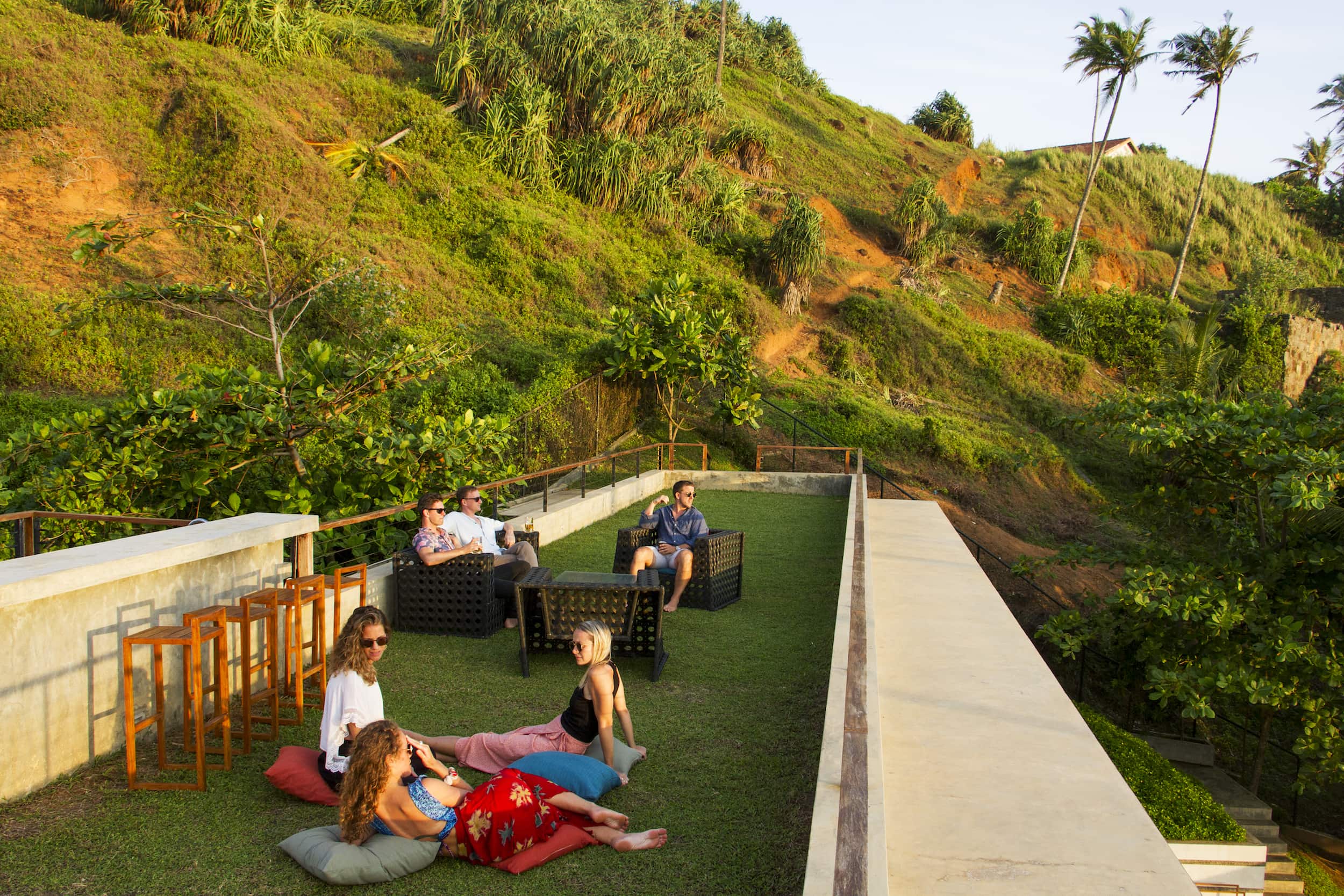 From the first floor corridor, a stairway takes you to the top of Talalla House and its crown jewel – a 30 meter green roof with bar, sofas, and undisturbed panoramic ocean views. The green roof is planted with grass and flowering shrubs. It's a world of its own, with spectacular sunsets. Bring your families and friends in the afternoon, have a cocktail or fresh juice from the bar, then sit back and enjoy the show.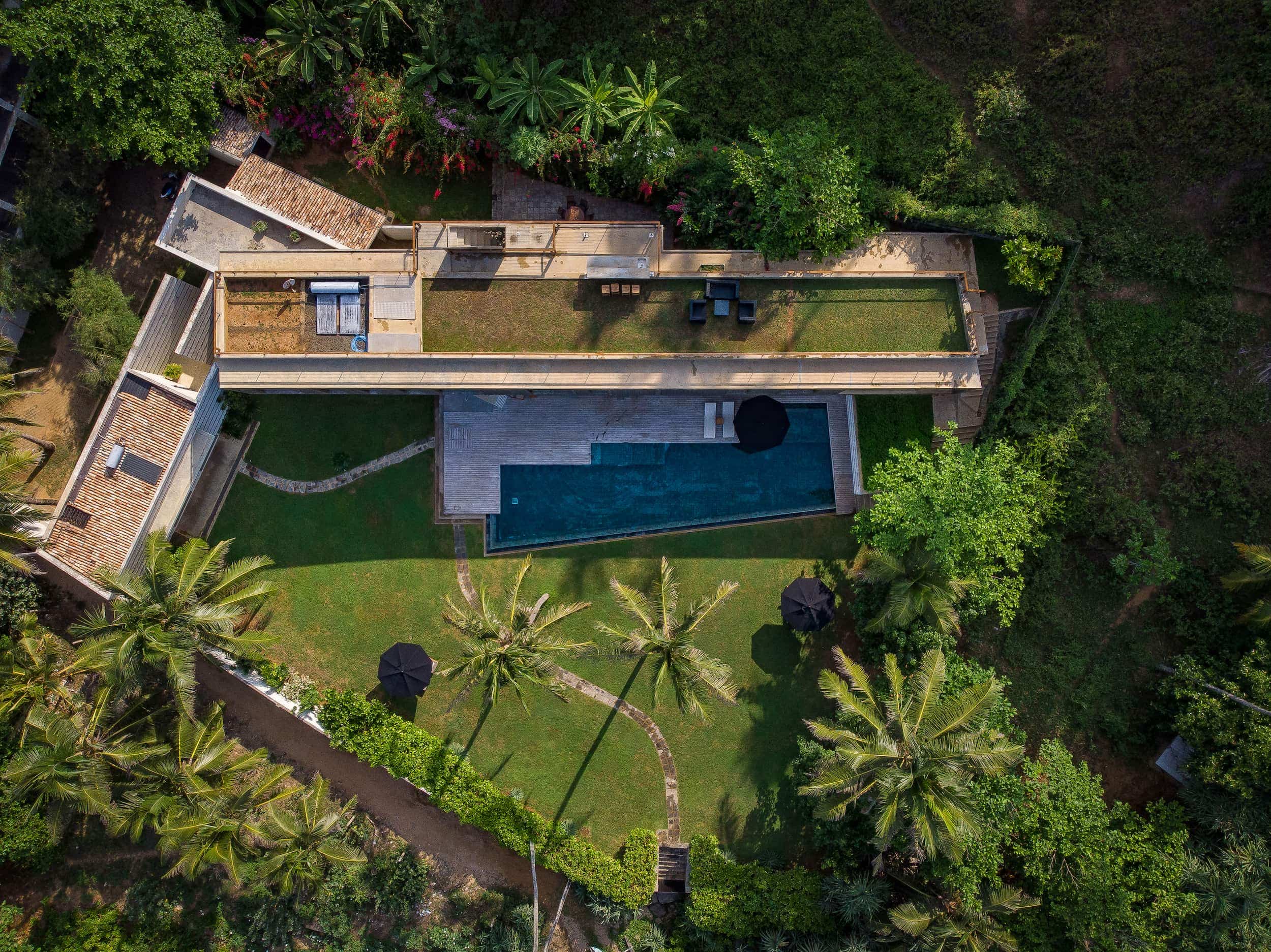 The lawn and vegetation absorb rainwater and are key to cooling down the house, reducing the need for air-conditioning in the bedrooms below. The grass is planted over a waterproofing membrane and helps the house blend into the surrounding hill. A small section of the green roof holds solar panels that provide hot water for the villa, with zero CO2 emissions.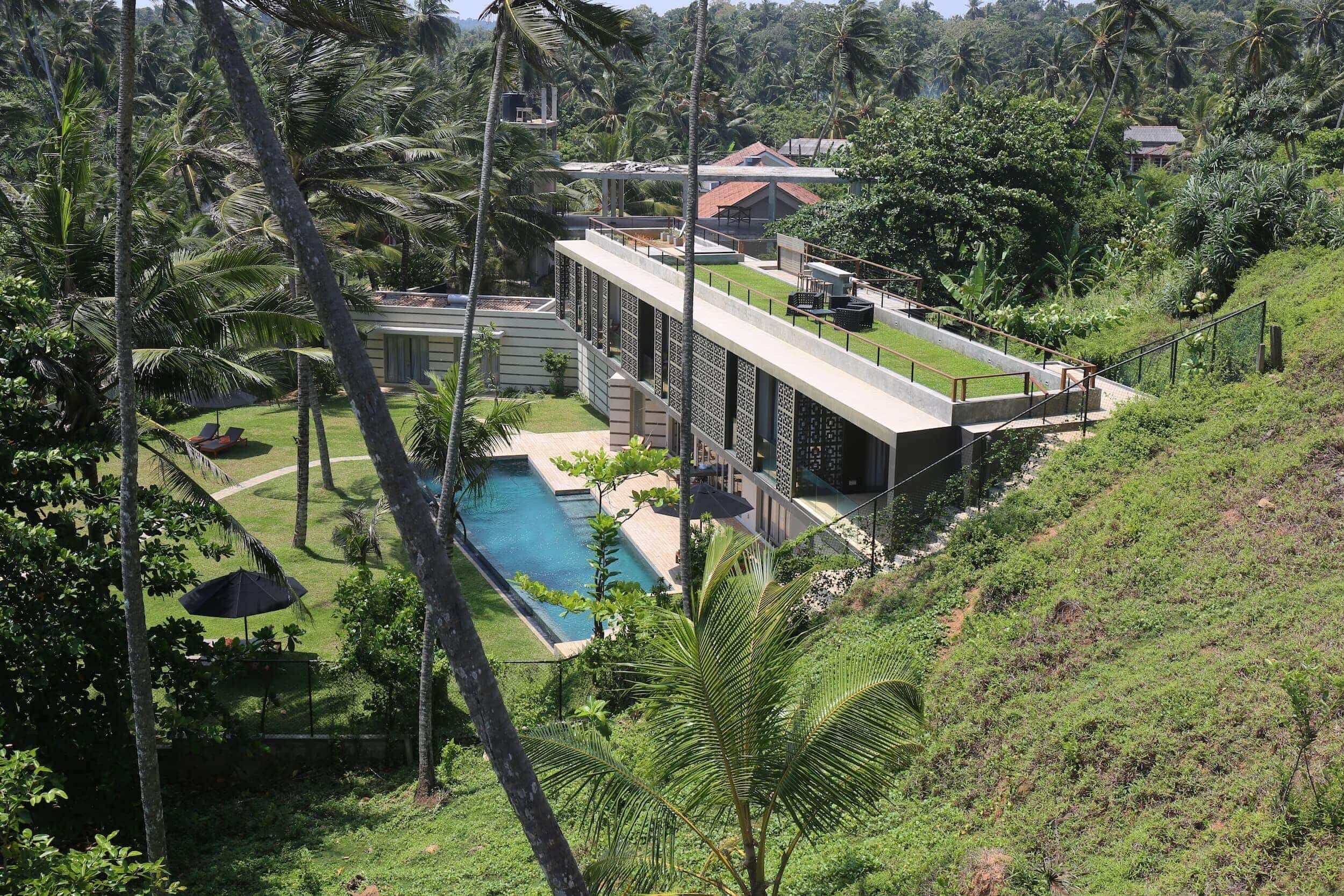 ✓ 30 meter lawn
✓ Panoramic views of Talalla Beach and the Indian Ocean
✓ Bar with canopy
✓ Sofas and sun lounge
✓ Common access from house
✓ Outdoor steps to garden and pool deck
✓ Best spot for sunset drinks
Reunite for a sunset drink on the rooftop.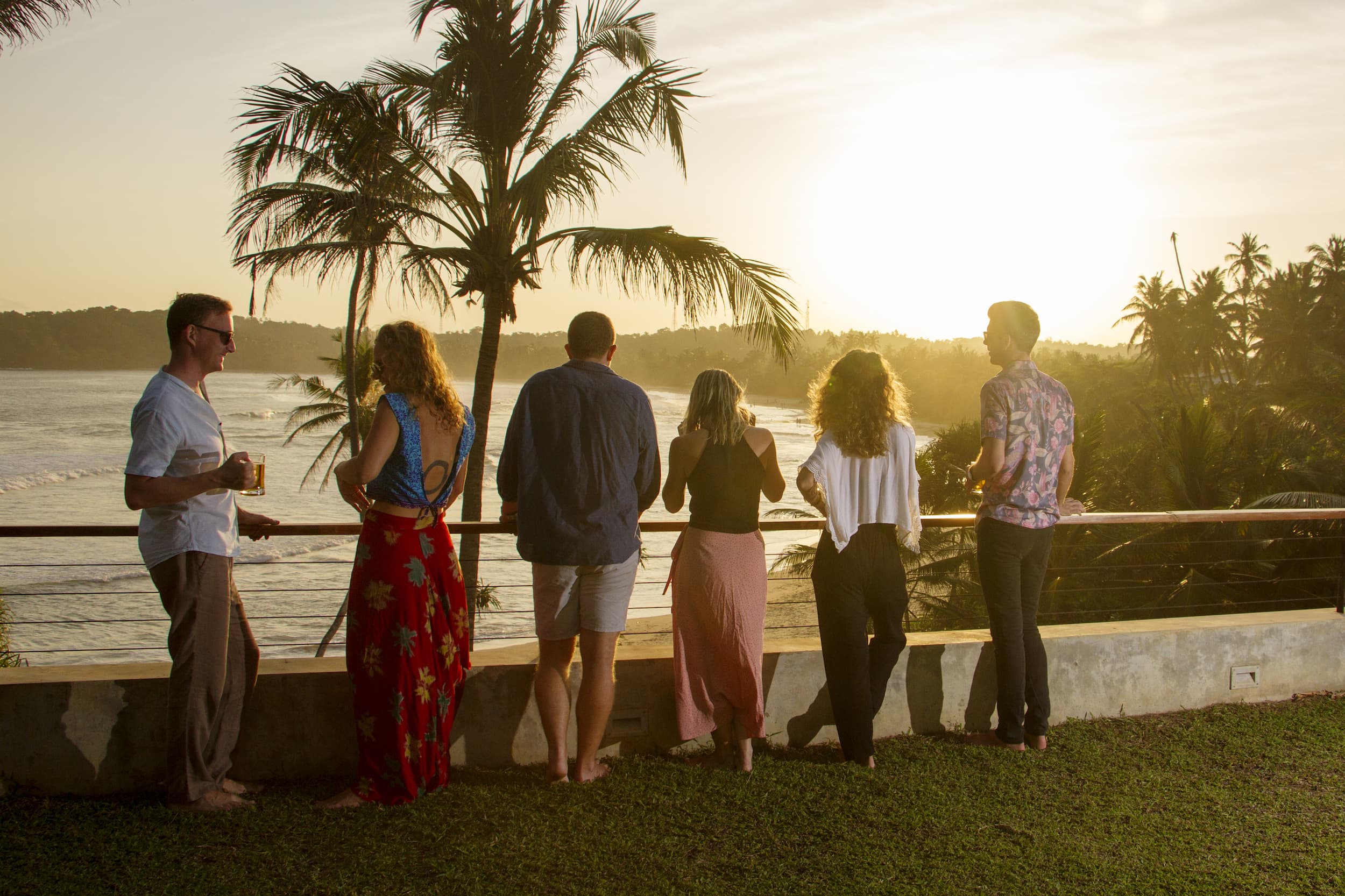 A word from the architect
The goal was to design a subtle yet contemporary villa that would become a natural part of the surrounding landscape. To make the house blend in, we proposed early on to cover its roof with natural vegetation and create a green roof garden and terrace accessible to guests by an interior stairway. Sri Lanka's climate is hot and humid, so natural ventilation and protection from the scorching sun was paramount when designing Talalla House. Likewise, capturing the spectacular views from the land was a requirement. This led us to choose a narrow, rectangular shape and position it so the main house would face west, toward Talalla Bay and its wonderful sunsets.
With this position and views came exposure to direct sun and, consequently, the heating up of the concrete structure. To minimise the heating of the building, we turned to an ancient Sri Lankan tradition and wrapped the house in a screen that blocks direct sun from the interior while keeping air flowing through the house. The screen and the addition of the green roof gave us better ventilation and a much needed cooling effect, and the opportunity to create a beautiful green roof terrace with wonderful views.
The view from the roof top is out of this world, and sunset is exceptional.
– George with 10 friends, South Africa, 2018
---