Bring all your loved ones together under one roof.
Spacious Living & Dining Area
There are many beautiful villas in Sri Lanka but Talalla House takes the experience to the next level. It's rather like having a high end boutique hotel to yourself."
– Roland and Family, Dubai, United Arab Emirates.
Dining with a view
Dinner at Talalla House is often interrupted by "Wow have a loook". That's because the sun is setting across Talalla Bay and beach right in front of you. The centrepiece, a five meter polished cement table built in situ, seats 14 people – illuminated by a custom made lamp. The table bridges the inside living area with the outside pool deck.
Bar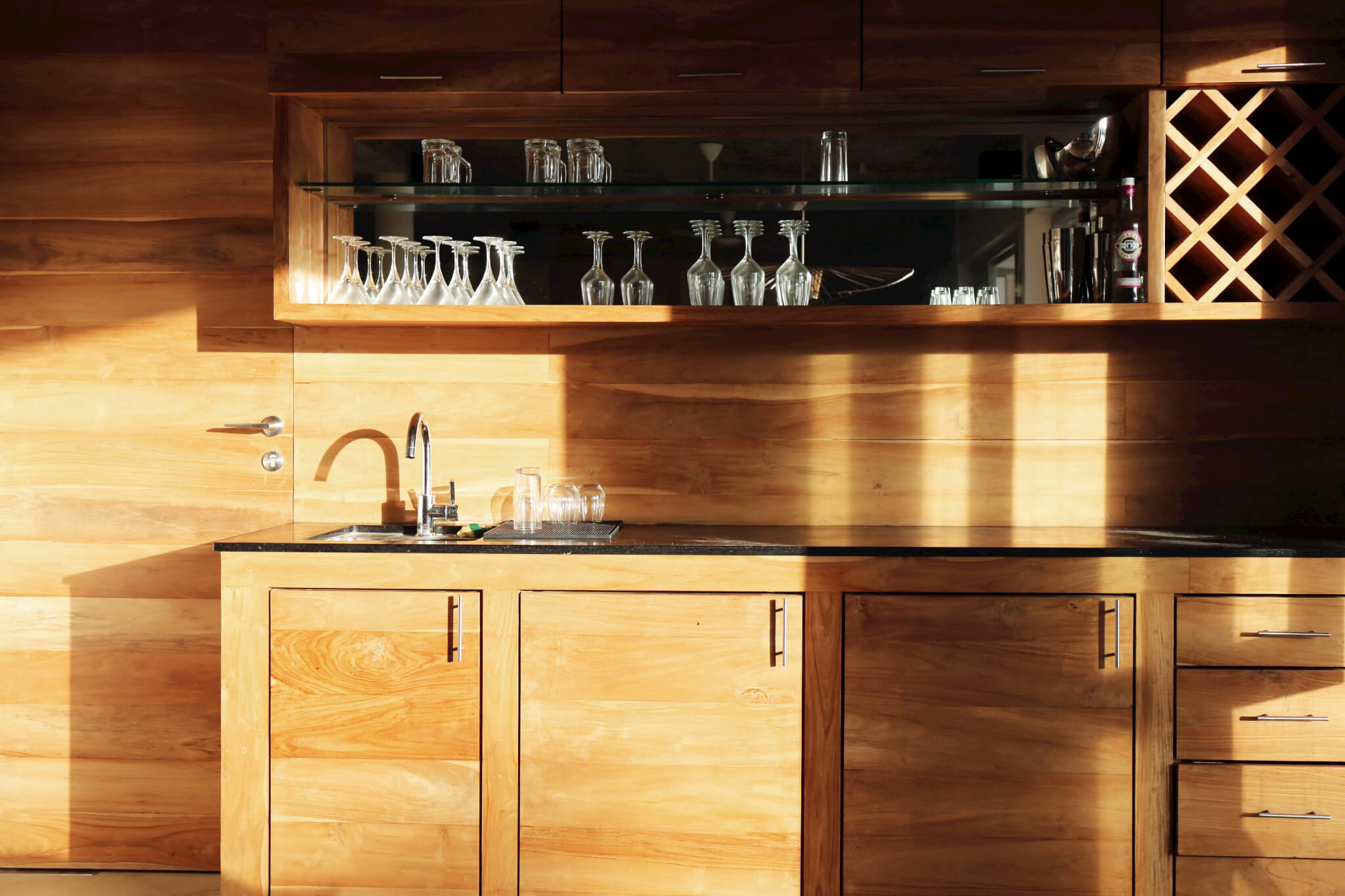 At the back of the living area the bar is embedded in a marvelous teak wall. Under the black marble-topped counter, the wooden panels conceal a wine cooler, and fridge.
Lounge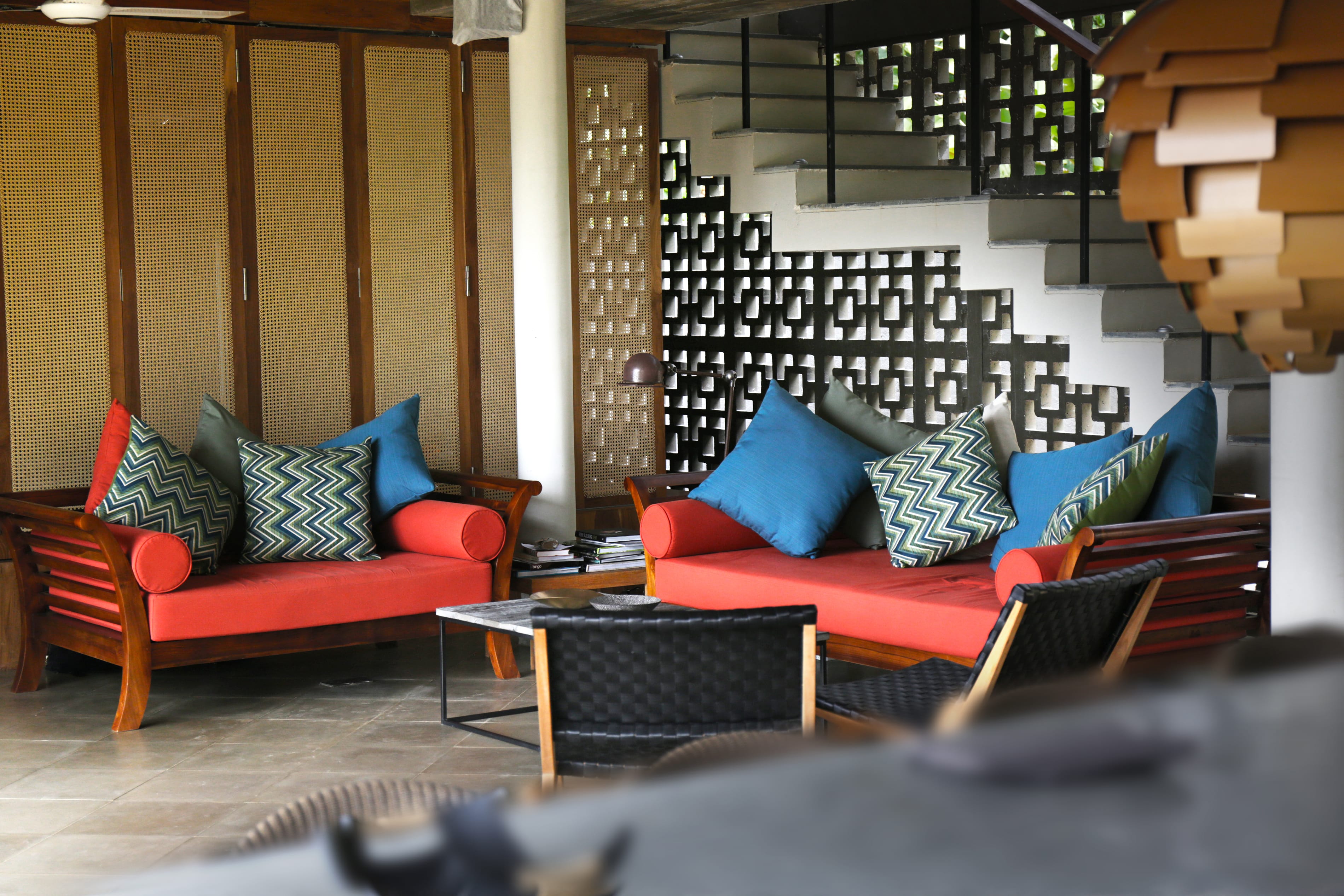 The screen and freestanding stairway make up a backdrop for the massive traditional teak sofas and lounge chairs. This is where you relax during the midday tropical heat and where families and friends get together for games and drinks in the evening, with the sound of the ocean as a soothing soundtrack.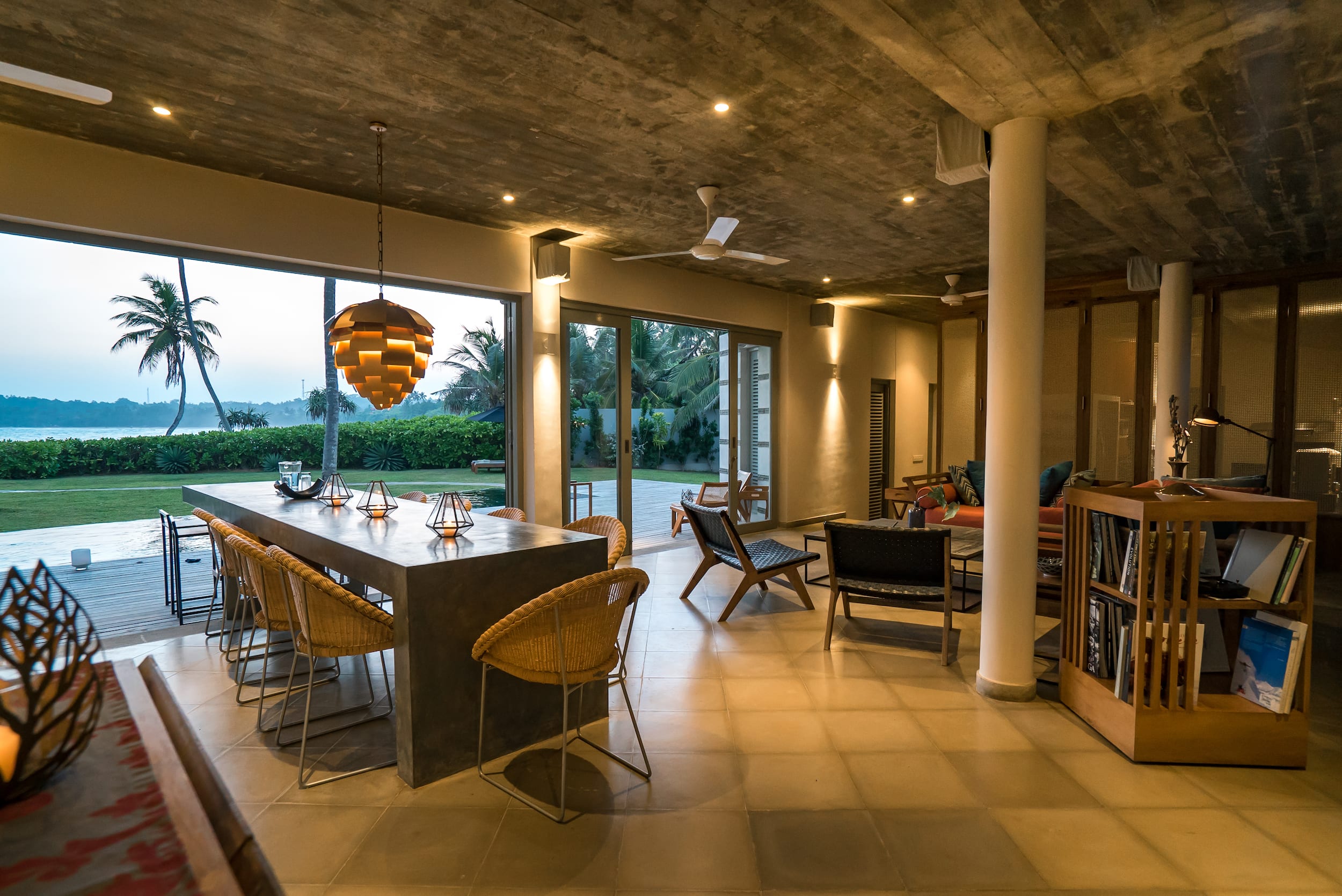 The open design of the living area catches the breeze and guides it gently through the interior, keeping the tropical heat at bay, while ceiling fans provide an additional cooling airflow if needed. At night the whole area is secured by sliding glass doors.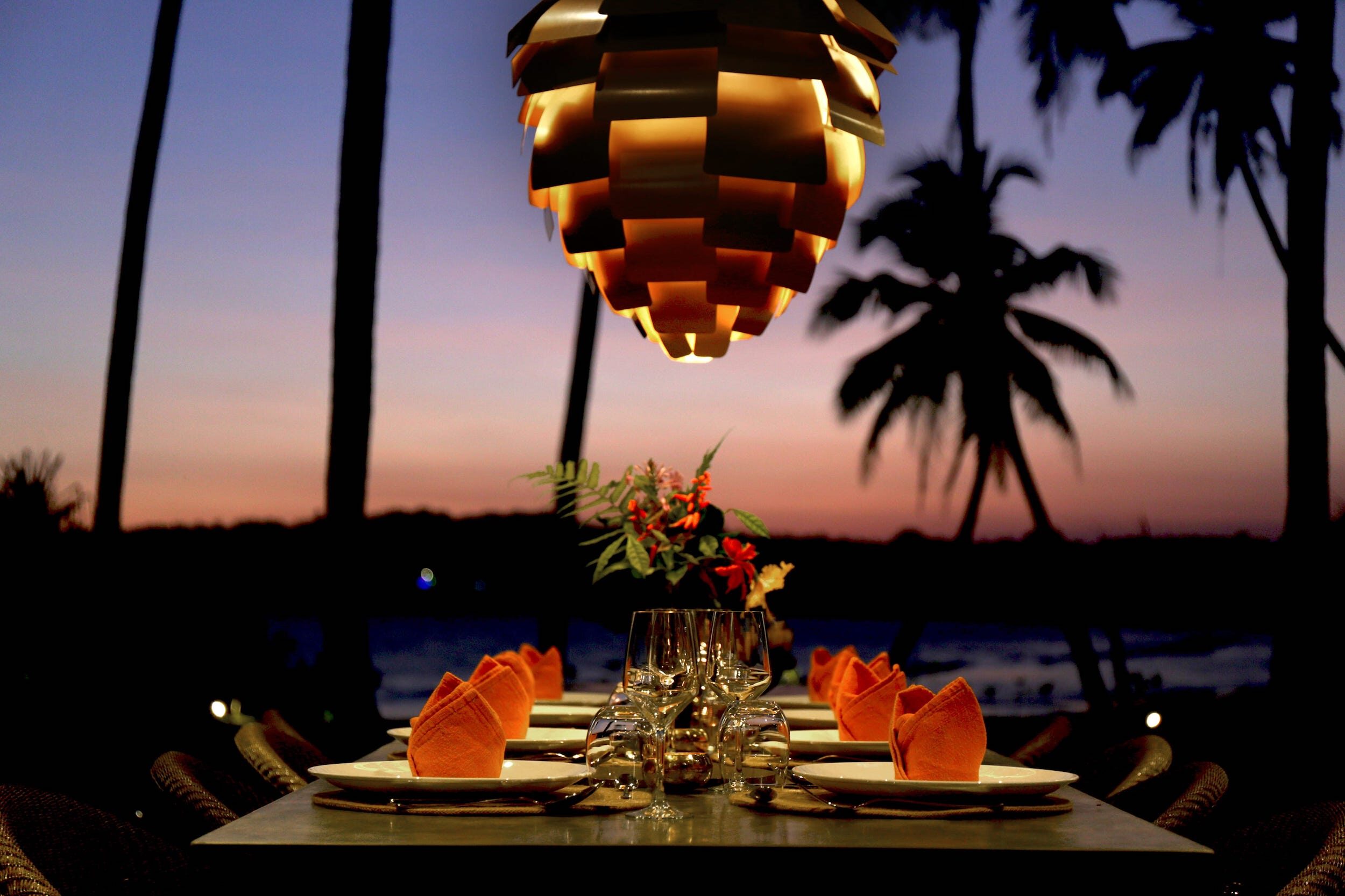 A beautiful handmade folding rattan screen separates the living area from the kitchen.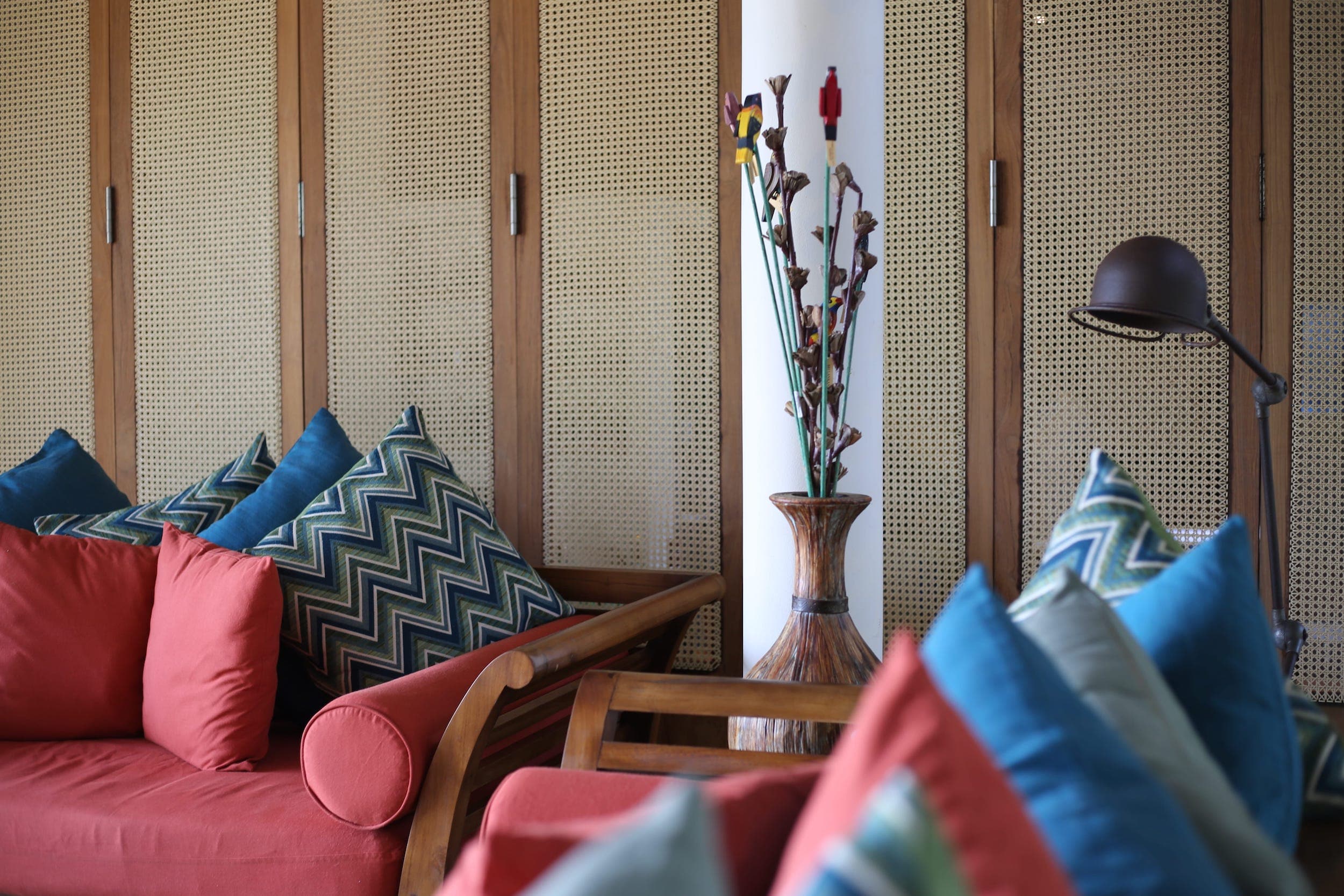 Whether you're sat down for dinner, or reading a book on the sofa the open-air design provides striking views of the Indian Ocean, and the soft, golden sand of Talalla Beach.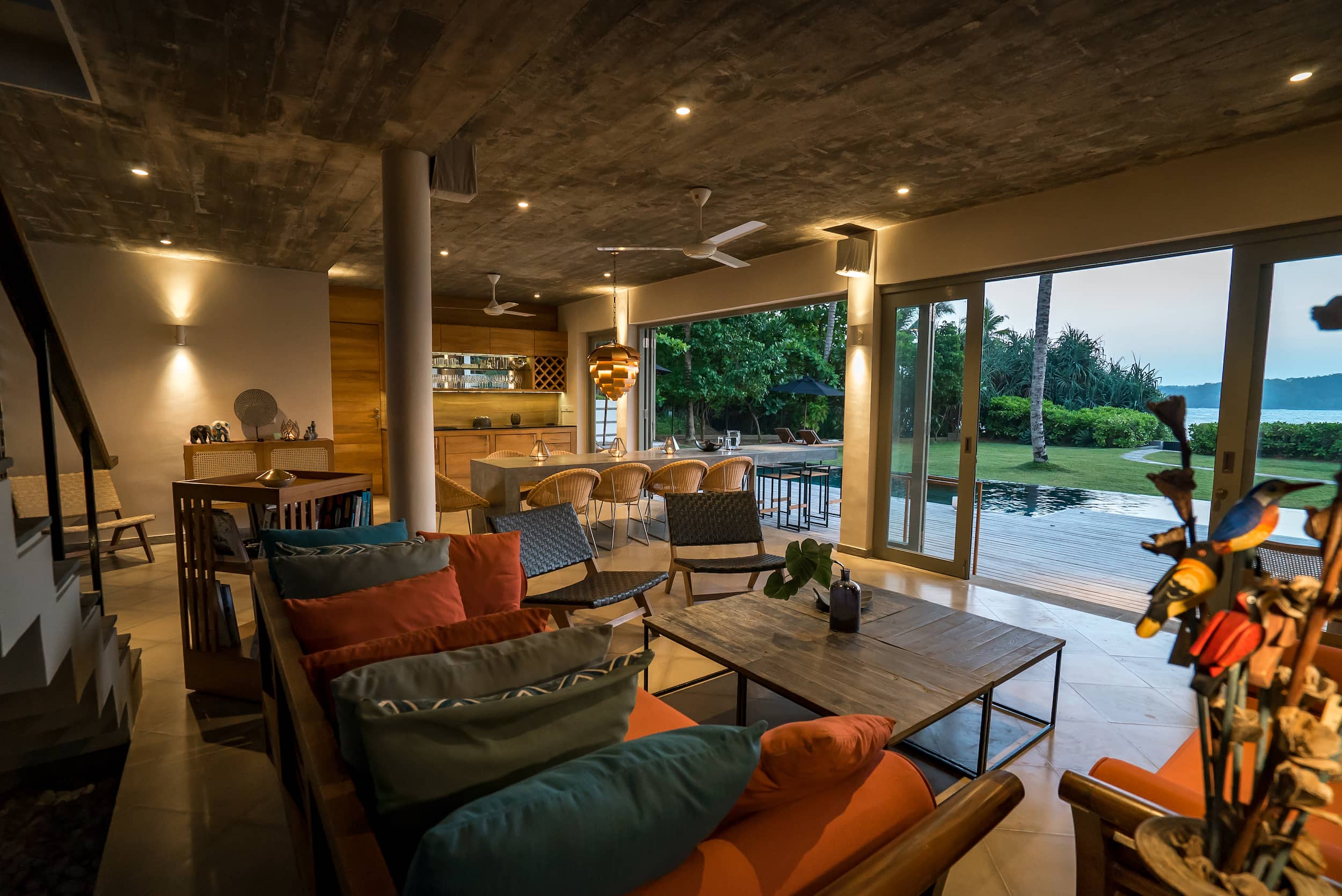 I am beyond impressed and happy and I don't want to leave. We have already recommended Talalla House to all our friends and family back home and we cannot wait to come back.
– Tamara & Family, United Arab Emirates.
A unique open-plan living area leads onto a wooden deck and pool.